CoLabs Postbaccalaureate (Postbac) Research Program
The UCSF CoLabs Postbac Research Program is a 2-year program that provides mentoring and training opportunities for recent college graduates who are planning to pursue a future in biomedical research.
CoLabs postbac researchers contribute to cutting-edge research projects by working closely with top biomedical researchers and receive intensive training in that specific area of research. Researchers participate in ongoing research projects and can make significant contributions that will result in opportunities for authorship on published manuscripts. As part of a cohort, researchers also participate in a series of activities designed to promote your scientific development, including educational seminars and workshops, individual research projects, journal clubs, one-on-one mentoring, graduate school resource sessions, lab and project meetings, and other community-building activities. This program serves as an excellent stepping stone to prepare for admission to graduate or professional schools.
We celebrate the diversity of cultures, races and ethnicities, gender expressions, and abilities, and are committed to building a team that represents a variety of backgrounds, perspectives, and skills.
Application submissions are currently open and will continue on a rolling basis until all posted positions are filled. Please check back periodically, as we update our open positions throughout the year.

How to apply: 
To apply for the Postbac Research Program, please send the complete application package (containing all 5 items listed below) electronically to the program director, Andrea Barczak:
Candidates for the Postbac Research Program must also apply for a CoLabs position through the UCSF campus HR job website
Application Package:
Completed application form (download the application), including contact information for 2-3 references
CV
Cover letter (1-page max) - clearly describing your interest, qualifications and experience, career goals, and fit with the program. Applicants are also encouraged to explain how their background or experience could contribute to the diversity of the CoLabs and the biomedical workforce.
An unofficial transcript or list of courses and grades (please include cumulative GPA)
UCSF BrassRing job title and req number (BR number) for the position for which you have applied (if available at time of application)
To apply for CoLabs open positions through the UCSF campus HR job portal: Available CoLabs positions
Learn more about open positions
For additional questions about the program, please contact andrea.barczak@ucsf.edu.
Alumni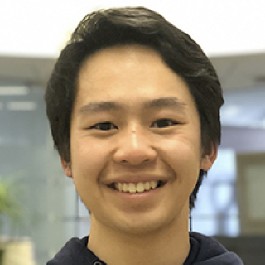 Graduate Student at the University of Washington
Nayvin Chew
Graduate Student at the University of Washington
Disease to Biology Colab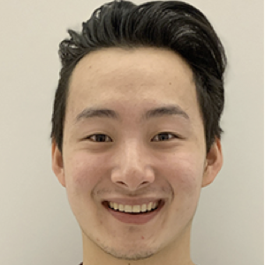 Medical Student at the Cleveland Clinic Lerner College of Medicine
Alan Shen
Medical Student at the Cleveland Clinic Lerner College of Medicine
Disease to Biology Colab